Second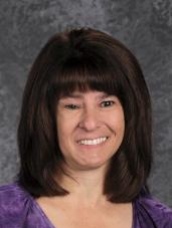 Cindy Davis | Second Grade Teacher
My Email:
cindy.davis-sces@washk12.org
My dream of becoming a teacher began when I was in the second grade. I expressed to my teacher that I thought I could do a better job than her. She put me to the test and made me teach the class. It was a difficult and humbling experience, but the lesson I was taught by this teacher, and the kind and loving way in which she taught me this lesson, resonated with me. I knew I wanted to be like her and help children to reach their full potential. 
Life doesn't always go as planned and I began a family and made the choice to stay home and raise my two beautiful daughters. I was 36 years old when I finally returned to college, juggling school, a family, managing the books for my husband's business, and working part-time. However, the sacrifices were rewarded when in 2013 I graduated from Dixie State University with a bachelor's degree in Elementary Education and an ESL Endorsement. After completing my student teaching in third grade here at Santa Clara Elementary, I was offered my first teaching position. I have had the pleasure of teaching Kindergarten and the Extended day Kindergarten for four years and am in my fourth year teaching second grade. 
I love learning and acquiring knowledge and my education has continued. I have earned a Technology Endorsement and in 2017 I earned a Master's Degree in Curriculum and Instruction. I am currently working to obtain a Reading Endorsement. 
While teaching is my passion, my greatest love is my sweet grandson and the granddaughter that is arriving in 2021. I enjoy spending time with my daughters and have to admit, they are my best friends. In my free time, I can be found tending my grandbaby, enjoying a jeep ride with my husband, or scrapbooking with my daughters.
---
GVC'S – GUARANTEED VIABLE CURRICULUM
Students will
Read and recognize the difference between short and long vowel words. (2RF3a)
Write a six sentence detailed paragraph with sequence of events and closure (2W3)
Read and comprehend grade level text. (2RF4)
Skip count by 2's (to 40), 5's and 10's (to 100) and 100's (to 1000) (2NBT2)
Do addition and subtraction problems with 1 or 2 digits to 20 (2OA2)
Identify place values (ones, tens, thousands) in a 3 digit number (2NBT1)