Fifth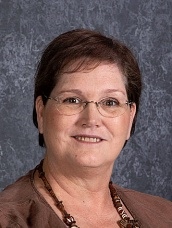 Fran Stucki | Fifth Grade Teacher
My Email:
fran.stucki@washk12.org
Mrs. Stucki graduated from S.U.U. in 2001 and later received her Master's Degree in 2006.  She taught first and third grades at Red Mountain Elementary where she was also a Math Staff Developer and Choir Director.  She transferred to Coral Cliffs Elementary and taught fifth grade for five years.  Then, she transferred to Santa Clara Elementary teaching fourth, third, and second grades.  She is currently the Learning Coach at Santa Clara Elementary.  She has received Reading Recovery Advocate certification and endorsements in Reading, Technology, and Teacher Leadership.  
She has served on the Dixie High School and Dixie College Theater Councils where she also choreographed numerous musicals. She has been the art specialist for The Washington County Children's Library and Utah State Children's Library Association.  She currently serves on the Washington County School District Literacy Committee. 
She is married to Wayne.  They are the parents of five children and thirteen grandchildren.  She enjoys drawing, sewing, and playing games.  Her favorite activities are bragging about her family and spending time with her family in Pine Valley. 
---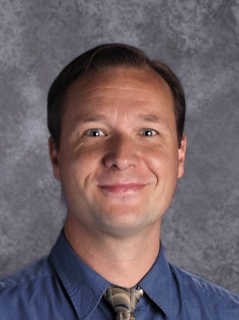 Aaron Reep | Fifth Grade Teacher
My Email:
aaron.reep@washk12.org
Mr. Reep was born and (mostly) raised in Utah, with a 4-year period in Southern California. He is the third of 12 children. After returning home from Rome, Italy, Mr. Reep met his lovely wife in Cedar City, Utah, where he began his higher education, which has resulted in a Bachelor's Degree in Elementary Education from Dixie State University and a Master's Degree in Curriculum and Instruction from Western Governors University.  Mr. Reep loves teaching at Santa Clara after teaching for ten years at Heritage Elementary in St. George. 
Mr. Reep loves to travel and plan vacations. His favorite place to go is the beach, where he can't seem to sit still for very long. He enjoys taking walks along the beach and boogie boarding. Whenever possible, he loves to snorkel and has even tried SCUBA once. 
---
He Dan | Fifth Grade DLI Teacher
My Email:
---
GVC'S – GUARANTEED VIABLE CURRICULUM
Students will:
     Comprehend while reading with accuracy and fluency. (5.RF.4)
     Consider the purpose and audience when writing. (5.W.4)
     Round decimals to any place. (5.NBT.4)
     Multiply multi-digit whole numbers using the standard algorithm.      (5.NBT.5)
     Divide four-digit dividends by two-digit divisors. (5.NBT.6)